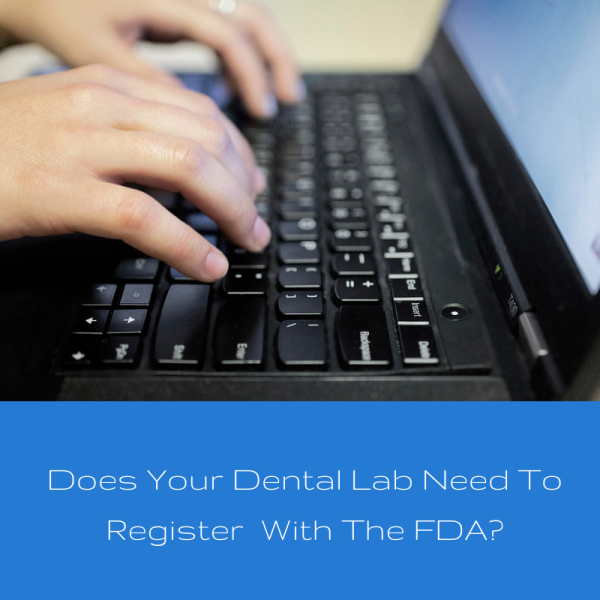 For many years the dental laboratory has had an arm's length relationship with the FDA; however that is changing because the medical device landscape is changing. Dental laboratories now need to assess their regulatory standing in order for them to determine if they need to register with the FDA.
Dental Labs may perform various activities to accommodate the needs of the dentist, but the activities performed by most labs do not require FDA registration. To help you determine if your dental lab needs to register, just consult the FDA's website. Here you will find: Who Must Register, List, and Pay the Fee. In addition, this site provides the definition of the establishment types and if payment is required. If your dental lab does require registration, it can be done at any time during the year. If you are already registered, the time period for annual renewal is from October 1st to December 31st each calendar year.
If your dental lab does need to register, FDA requires to you pay the registration fee first.  The registration fees thru 2017 are as follows:
2014: $3313.00
2015: $3750.00
2016/2017: $3872.00
It is important to note that FDA's fee is only applicable for one physical address. If the lab has more than one location, the fee must be paid for each physical address that performs the activities requiring registration as explained from the website.
The FDA website covers some really good questions related to if a dental lab needs to register with FDA or not. While the process for registration can seem cumbersome for those not familiar with the FDA's process, it can be achieved with minimal stress. If you are unable or unsure if your dental lab requires registration then please contact us. Our regulatory department will be happy to assist you in determining if you require registration or not.