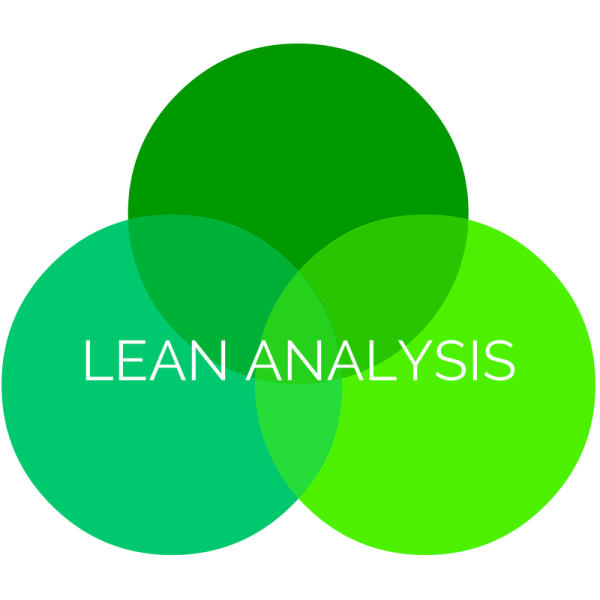 Many dental lab owners have read or heard about the benefits of Lean principles. The big uncertainty is gaining an understanding of how the concepts can be applied to their lab, what kind of benefits are available, and what the cost is to achieve those benefits.
Performing a 2-day Lean Analysis is a simple but effective method to determine a baseline, identify strengths and opportunities for improvement. Typically, the analysis will provide the owners with specific recommended areas for action, and the reveal the Lean tools to apply to deliver results.
Evaluations of labs are conducted over a 2-day period, during which a Lean expert will meet key personnel one-on-one (as time and availability permits), assess your Lean skills and gather information necessary to prepare an outline of an approach that will meet business needs.
The 2-day visit provides the lab with:
Evaluation of company culture
Evaluation of the Continuous Process Improvement efforts
Evaluation of Enterprise Alignment (links to company goals)
Evaluation of Performance Results (measurement alignment)
Recommendations for process enhancement/configuration
Recommendation for implementation priorities and scope.
Review final results with management and document the review.
Recent evaluations competed on labs successfully highlighted opportunities for productivity in Process Management, Quality, and Knowledge Management. Process Management opportunities include identifying and eliminating non-value adding process steps, correcting technician work habits, and reducing cycle time. Quality opportunities include focusing on mistake proofing methods that cannot produce a defect, and minimizing costly remakes through root-cause analysis. Knowledge Management opportunities include supervisory training skills for supervisors, and a program to increase Technician skills to drive workforce flexibility.
Where does a lab go from there? Using the results of the evaluation, Lean experts work closely with the lab to review the strategic plans for the coming year, and work out a detailed plan of execution that is linked to the vision and goals of the business. Projects are identified, execution/strategy plans are drafted, resources are assigned, and Lean tools selected to deliver results.
Lean concepts have been applied to a wide range of processes and industries, and understanding how they can work for in your lab is a smart business decision.